What is FordPass?
FordPass is the new feature proposed by Ford to make your life easier. Installed on your smartphone, FordPass is a direct link between you and your vehicle, and gives you access to many convenient features, effortlessly. The FordPass app is available for free from the Apple App Store and Google Play, but only works with compatible vehicles.
But what does FordPass do?
One of the most interesting features of FordPass is connectivity. At the touch of a button, you have access to your vehicle, as if you were in it. Once synchronized, FordPass allows you to start, check the fuel level or even unlock your vehicle! And this, no matter the distance. You're at work, and your teenager wants to unlock the vehicle to take back his forgotten headphones, you can open the doors to him without even having to leave your meeting!
Because FordPass is connected to your vehicle, it can also read the inboard information, give you an accurate diagnosis, and remind you that it may be time to contact your dealer to schedule a service appointment! Nothing more simple: a function of FordPass allows you to do it directly inside the application.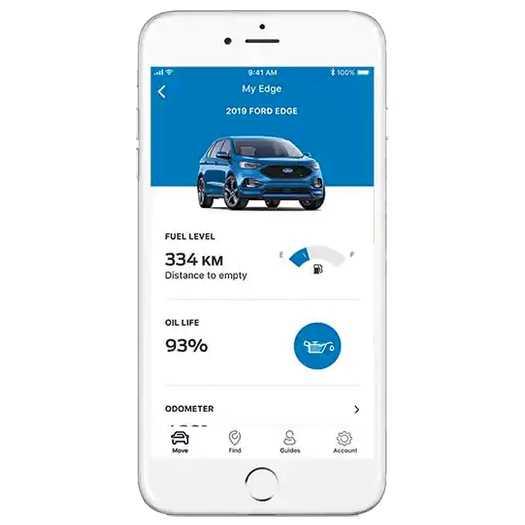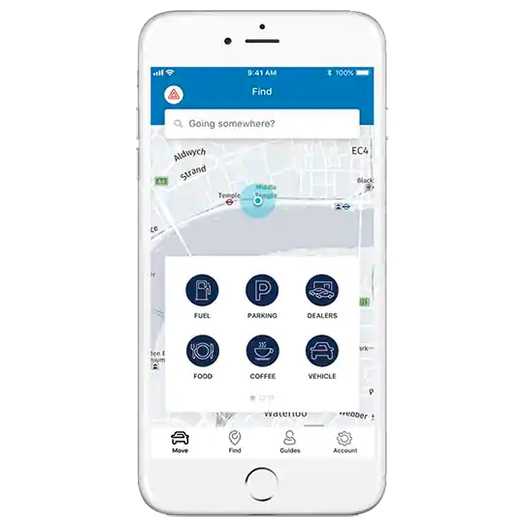 Park without worry
FordPass is also your parking guide. Thanks to the GPS, the system can allow you to find parking, and in some cases to pay for parking fees, even before you have completed your parking maneuvers!
Another great feature is to find gas stations near you. It gives you access to a search by fuel type or price, allowing you to save time, money and plan your itinerary accordingly.
It's YOUR FordPass
To access the data, nothing better than creating your own profile. Not only will your app give you more specific insights, but you'll also have access to many convenient features or just fun like online games, right in the app.
And for a complete user experience, if you have questions about something, you can call on a personalized help with an expert. They are available by live chat or by phone and each expert will be happy to help you. They can even connect you with roadside assistance 24 hours a day, 7 days a week, so you can drive without worry.
Guides, information, all this and more, is available directly in the FordPass app. Download it today, and see one of our specialists in the dealership to learn everything about it.