Certified pre-owned vehicles

Not every vehicle can make the cut as a carefully selected Ford Certified Pre-Owned vehicle. In fact, to even be considered for certification, each Ford vehicle must be less than six model years old and have fewer than 120,000 km on the odometer. Each vehicle is thoroughly inspected by a team of factory-trained technicians.
Peace of mind
You can buy any used vehicle from anybody. Or you can buy a Ford Certified Pre-Owned vehicle that has undergone a 172-point inspection, offers a comprehensive limited warranty, 24/7 Roadside Assistance, and more. The choice isn't just easy, it's a no-brainer.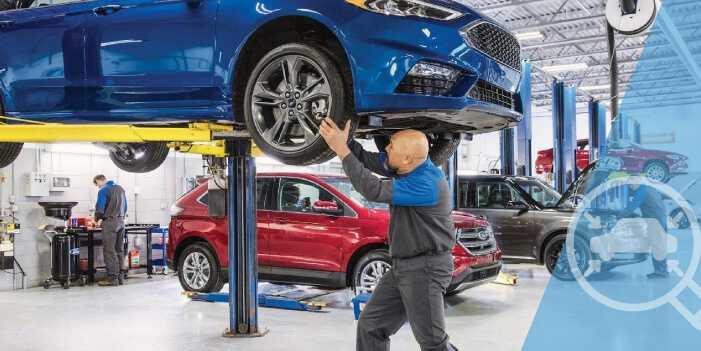 172-point Inspection
Every car, truck, SUV or crossover must pass a 172-point inspection before it can qualify as a Ford Certified Pre-Owned (CPO) vehicle. When you purchase a CPO vehicle, you get the confidence of this comprehensive inspection. Any item(s) that does not meet Ford standards is repaired or replaced with a factory-authorized part(s).
The inspection includes vehicle history, road test, exterior/interior appearance and condition, diagnostics, underhood/underbody components, hybrid system and convenience features.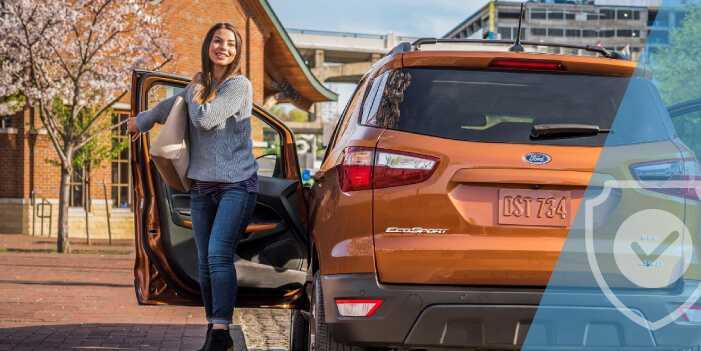 Comprehensive Limited Warranty Coverage
We're so confident in the quality of Ford Certified Pre-Owned vehicles, we provide
a limited warranty covering more than 1,000 components for 12 months/20,000 km
(whichever comes first)
Areas of coverage include:
Engine
Transmission
Rear-wheel drive
Front-wheel drive
Steering components
Brakes
Front and rear suspension
Electrical system
Air conditioning and heating
Technology components
Emissions components
Factory-installed audio system
Safety systems
If you prefer, you're able to subscribe to an extended coverage. Ask us for more information.
*Ford Certified Pre-Owned Comprehensive Limited Warranty coverage is provided for 12 months or 20,000 kilometres (whichever comes first) from the expiration of Ford New-Vehicle Bumper-to-Bumper Limited Warranty or the date of your Certified Pre-Owned vehicle purchase, whichever comes later.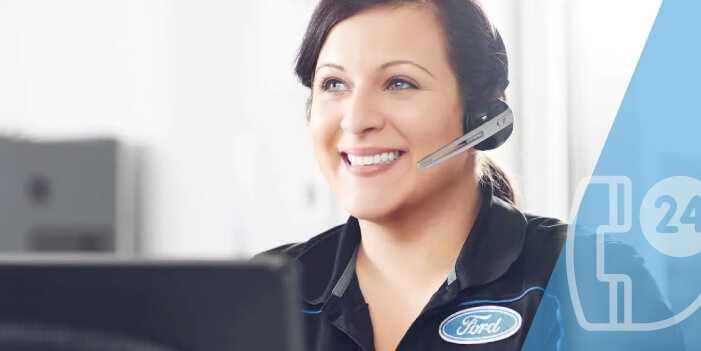 24-Hour Roadside Assistance
It's 2:00 a.m., it's snowing, and you just got a flat. No problem. Every Ford Certified Pre-Owned vehicle comes with complimentary Roadside Assistance available 24/7, 365 days a year.
Services include: towing assistance, flat-tire changes on-site, fuel delivery if the vehicle runs out of fuel, jump starts for dead batteries, lockout assistance throughout Canada and the 50 United States.
*Some limits apply. Ask us for more details. 24-Hour Roadside Assistance is included for the duration of the powertrain limited warranty coverage.
Vehicle History Report
As part of our 172-point inspection, a vehicle history report is run to identify any vehicle that doesn't meet our standards. If you're in the process of shopping for a vehicle, you can view the actual vehicle history report for any specific Ford Certified Pre-Owned vehicle. Simply search our current inventory now or ask us for a copy when you arrive at the dealership.